© Charles Estour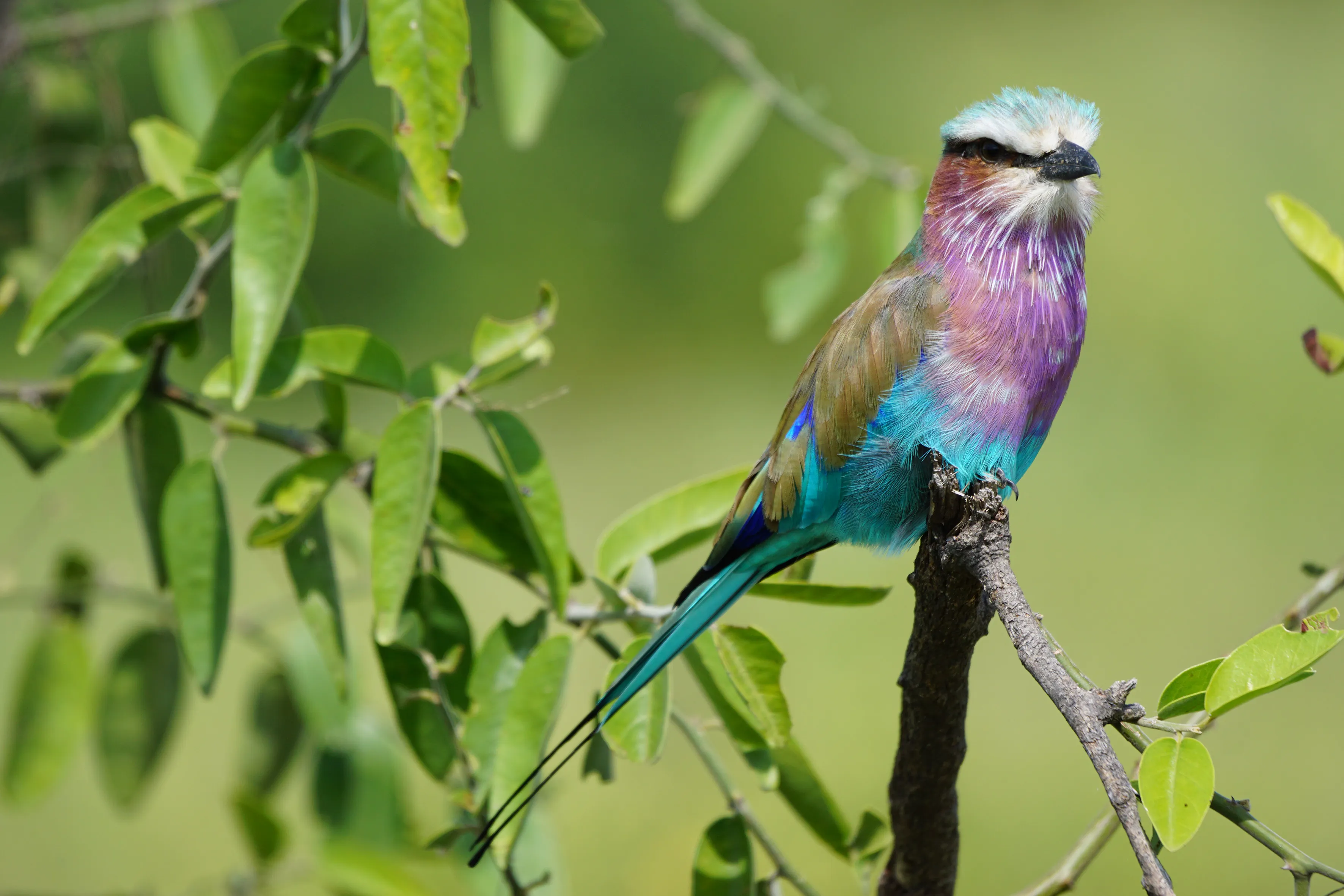 CroisiEurope invites you to enjoy a unique experience in the heart of National Parks over six days and six nights-with three days aboard the MS African Dream cruise ship, an elegant, eight-suite luxury boutique style ship, followed by three days at our Safari lodge. Enjoy the best of an adventurous (yet dust-free) safari, while still surrounded by luxury and comfort.
In fact, this region is home to the highest concentration of elephants and some of the highest game density in all of Africa. One of the most awe-inspiring safari experiences is the up-close and personal meetings with wildlife at Chobe National Park, and we can assure you will have them frequently during your visit. By means of land and water based safaris, you will be able to see endemic birds, zebras, buffaloes, antelopes, and "big cats" as they roam the reserve.
© Eric Vancleynenbreugel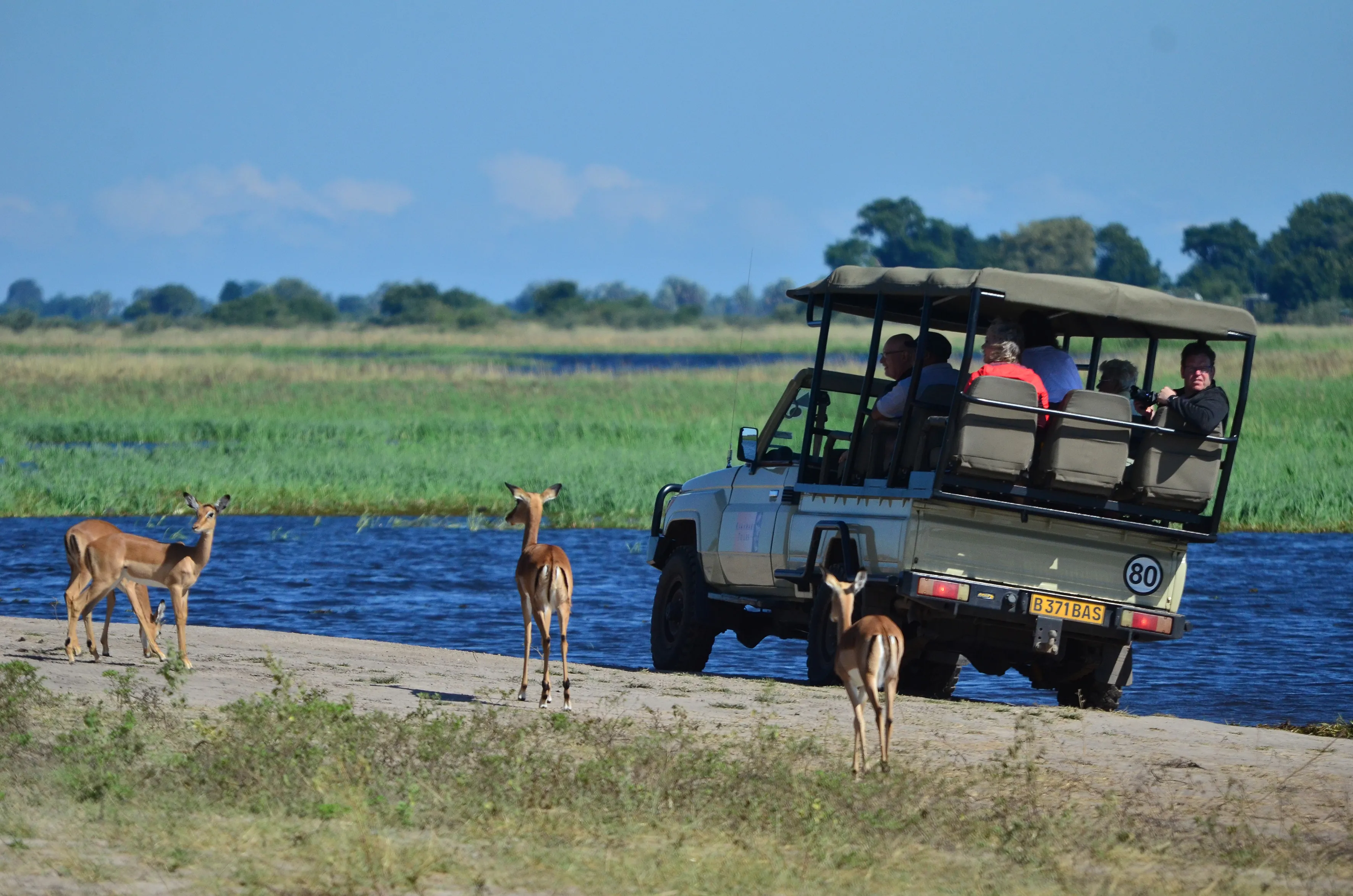 Up Close and Personalwith Africa's Wildlife
Early in the morning, between 4 am and 5 am, following a light breakfast, passengers will board 4x4 vehicles equipped with water misters — a CroisiEurope exclusive—in order to get a closeup look at the wildlife and watch the animals in silence with the engines off. Water safaris on small motorboats, held in the morning and late afternoon when animals come to the banks to drink, will also offer the chance to see hippopotamuses, buffaloes, and crocodiles up close. As a delicious extra to one of these expeditions, passengers will enjoy a typical lunch at a floating restaurant in the heart of the Chobe River.
The final part of this journey will include a stay at CroisiEurope's luxurious lodge. Here, where modern hospitality and century-old landscapes blend seamlessly; our guests will spend the evenings under the stars, a special moment with campfire enjoying grilled meats and South African-style vegetables. African storytellers are at hand to entertain our guests with their fables.
© Eric Vancleynenbreugel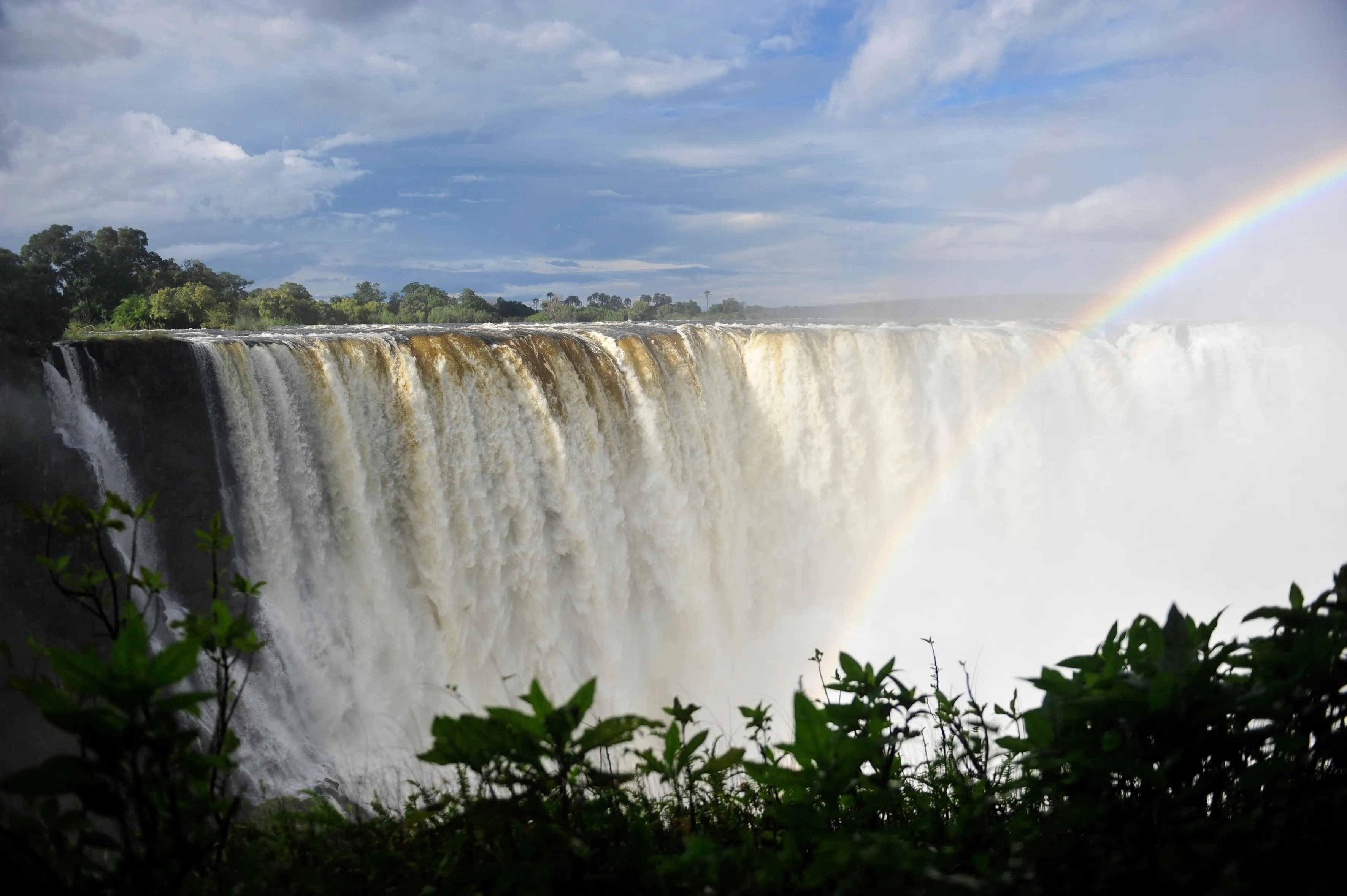 Victoria Falls – The Smoke that thunders
On the grand finale of this voyage, retrace Dr. David Livingstone's steps and marvel at the sights of this breath-taking, spectacular waterfall. Recognised as one of the seven natural wonders of the world, the combined height and width of Victoria Falls makes it the largest waterfall in the world. A final traditional dinner and show will mark the end of this amazing safari cruise. Just before the return flight, on the 11th day, an ultimate adventure will be available early in the morning—a helicopter flight over the Victoria Falls.
© Micky Hoyle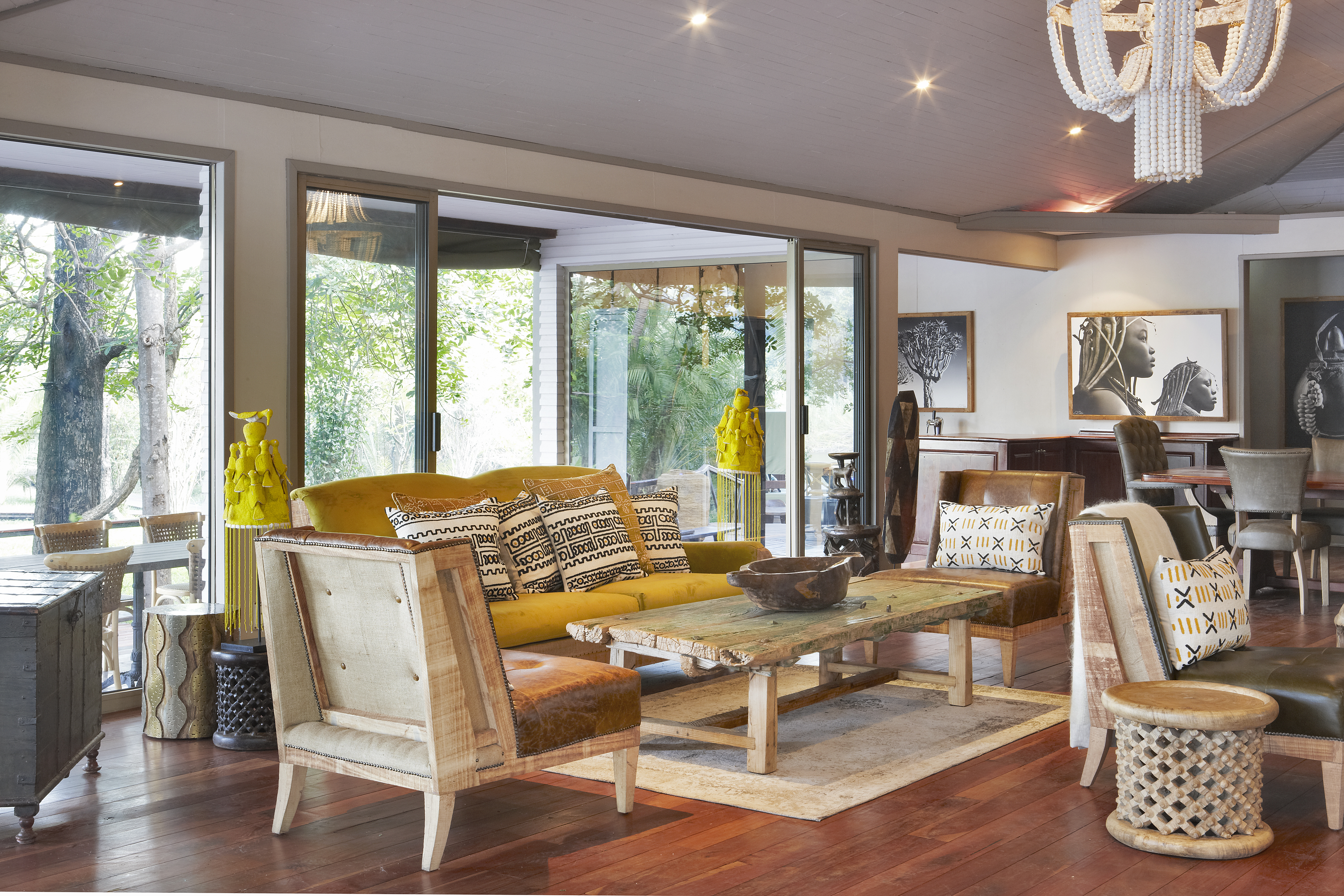 An Idyllic Balcony on the Savanna
Welcome to CroisiEurope's Cascades Lodge. This spacious lodge comes with eight, cosy chic, stylish beautiful private bungalows: the perfect place to start and end an exhilarating day. Whereas Chobe National Park feels like true wilderness, once you set foot in our lodge you will be embraced with true pampering and homelike vibes. These spacious facilities are conveniently situated on CroisiEurope's own small private island at the edge of Chobe National Park, on a tributary of the Zambezi.