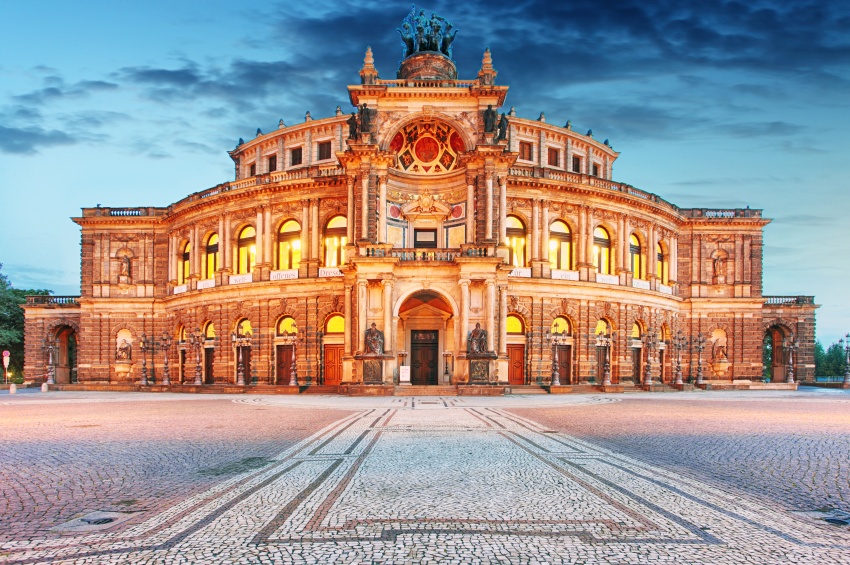 © Tomas1111
# Trip
Semper Opera House of Dresden
Description
Join us for a guided visit of the Semper Opera House of Dresden. It is one of the most famous opera houses in the world. Built and rebuilt three times over the span of 130 years, this magnificent Baroque building is one of the most beloved in the city. The renowned conductor Franz Konwitschny once declared that for Dresden, opera was a necessity, an essential part of life. With over 95% of the seats filled for performances, the Semper Opera House is without a doubt one of the most dynamic in Germany.
Duration : 2 hours
The order of the visits can change.
Please note that these excursions are not availble on all cruises.
If the minimum of 25 participants is not reached, the excursion will either be canceled or offered at a higher rate depending on the number of participants (payment on board).
The excursions on the first evening and the morning following boarding are only guaranteed for the passengers who have booked the excursions before the cruise.
 
Cruises
This shore excursion is available for one or several cruises
Show more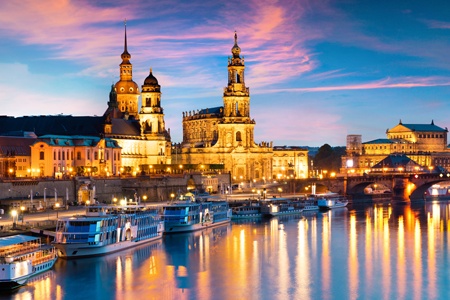 © Shutterstock
Next departures:
26/12/2019
DRESDEN - MEISSEN - LUTHERSTADT WITTENBERG - MAGDEBURG - BERLIN TEGEL
Join us for a festive cruise along the Elbe River this New Year! Discover artistic and cultural jewels in Dresden as well as the picturesque towns of Wittenberg and Meissen. Take part in our panoramic tour of Berlin and discover the mythical German capital.
START IN
2019
* Price based on double occupancy