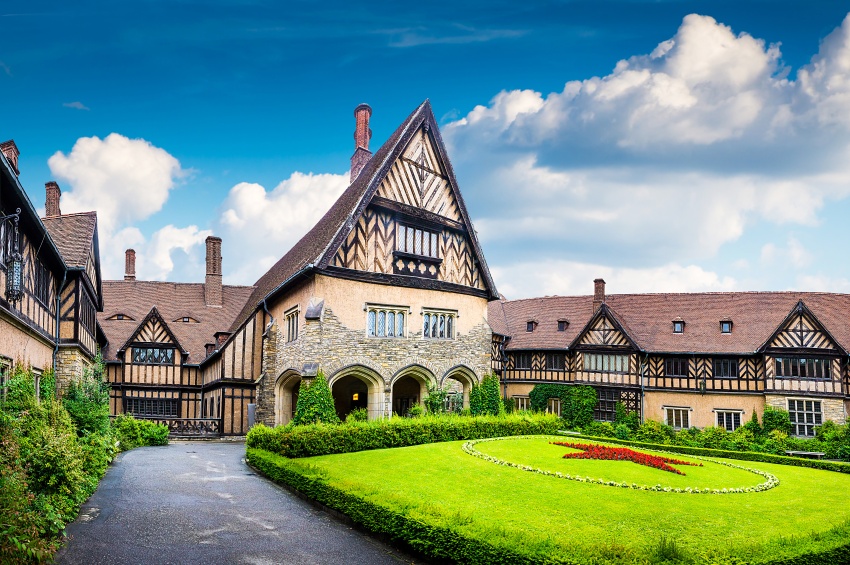 © Larysa Honcharenko
# Trip
Cecilienhof Palace
Description
Cecilienhof Palace was built from 1914 to 1917 for Crown Prince William and his wife, Cecilie of Mecklenburg-Schwerin. It was based on English Tudor-style buildings featuring half-timbered walls, bricks and numerous decorative chimney stacks. Cecilie lived in the castle until 1945. After the end of WWII, the Potsdam Conference—attended by Stalin, Churchill and Truman—was held in the palace from July 17 - August 2, 1945. Currently, the palace is home to a museum and a hotel. In 2007, it was the site of the G8 Foreign Ministers Summit.
You'll be able to visit the princess' private writing room, the Red Salon (used by the Soviet delegation as a study during the Potsdam conference), the Great Hall, the Smoking Room (used by the American delegation) and the library (used by the British delegation). At the end of the afternoon, we'll return to the ship by coach.
Duration : 3 hours
The order of the visits can change.
Please note that these excursions are not availble on all cruises.
If the minimum of 25 participants is not reached, the excursion will either be canceled or offered at a higher rate depending on the number of participants (payment on board).
The excursions on the first evening and the morning following boarding are only guaranteed for the passengers who have booked the excursions before the cruise.
 
Cruises
This shore excursion is available for one or several cruises
Show more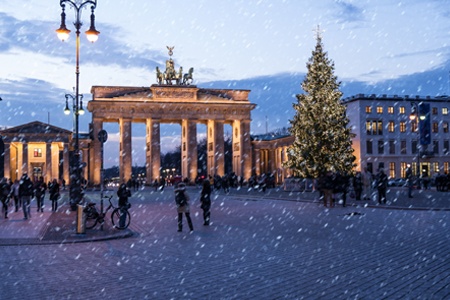 © SP-Photo
Next departures:
20/12/2019
BERLIN TEGEL - MAGDEBURG - LUTHERSTADT WITTENBERG - MEISSEN - DRESDEN
Embark on a cruise along the Elbe this Christmas. You will pass through tremendous cities such as Berlin with its numerous Christmas markets, and Dresden where you will be able to attend an unforgettable Christmas Mass. You will also be surprised by the charming cities of Magdeburg, Wittenberg or Meissen which are dotted with the most authentic Christmas markets.
START IN
2019
* Price based on double occupancy