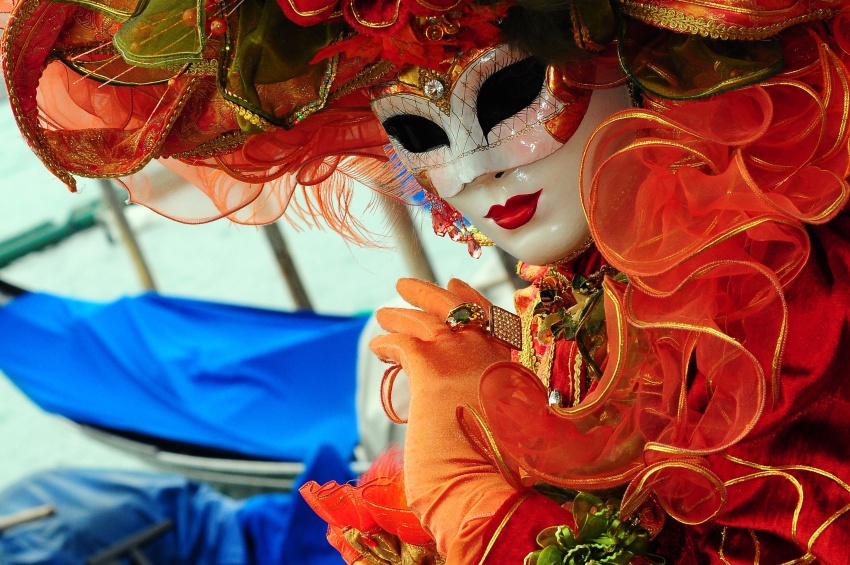 © Giorgio Walter Finco
# Trip
Visit of gondola and mask-making workshops
Description
This excursion will lead you to discover the area that has been the heart of handmade gondola production for centuries. You'll visit a gondola workshop and learn all the secrets of this art directly from the master artisans. Back in the 16th-century, the heyday of the gondola, there were upwards of 10,000 of these elegant boats plying the waters of the city canals. Today, there are only 350 remaining, and the job of gondolier is a coveted profession passed down from father to son. Afterwards, we'll visit a Venetian Carnival mask-making workshop. All the masks are individually handmade and feature touches of fantasy and creativity that make them unique items. Most of the masks are signed by the artists, which makes them the perfect souvenir.
Duration : approx. 4:15
The order of the visits can change.
Times are approximate.
These excursions are not proposed for all the cruises and depend on the itinerary.
If the minimum of 25 participants is not reached, the excursion may be either cancelled or proposed at another rate, depending on the number of participants (to be paid for on board).
The excursions on the first evening and the morning following boarding are only guaranteed for the passengers who have booked the excursion before the cruise.
Cruises
This shore excursion is available for one or several cruises