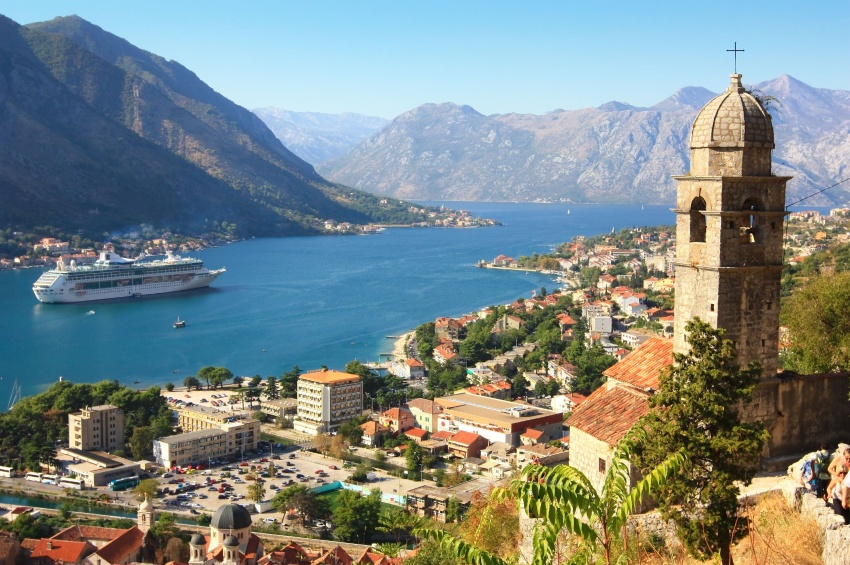 © Elena Zarubina
# Trip
Guided tour of Kotor
Description
It is estimated that Kotor owns 70 % of the historic and cultural monuments of Montenegro. That is why Kotor is classed as a world heritage site by UNESCO. Founded by the Romans on the Adriatic coast in Montenegro, Kotor developed into an important commercial and artistic center in the Middle Ages. You'll visit the Cathedral of Saint Tryphon, which was seriously damaged and rebuilt after the earthquake of 1667 - the reason its two towers are so different from one another. Then you'll visit the maritime museum in the Grgurina Palace and its collection showing the development of past maritime and cultural activities.
Duration : approx. 2:00
The tours are mostly done on foot, either on cobblestone roads or dirt paths (national parks). Please wear comfortable, sturdy shoes.
The order of the visits can change.
Times are approximate.
These excursions are not proposed for all the cruises and depend on the itinerary.
If the minimum of 25 participants is not reached, the excursion may be either cancelled or proposed at another rate, depending on the number of participants (to be paid for on board).
The excursions on the first evening and the morning following boarding are only guaranteed for the passengers who have booked the excursion before the cruise.
Cruises
This shore excursion is available for one or several cruises