© Javier-Tuana
# Trip
Guided tour of Arles and visit of an olive oil production site
Description
Depart by foot for the guided tour of Arles. For two thousand years Arles has maintained an outstanding architectural heritage making it a genuine open-air museum. Welcome to this tourist and cultural mecca. During this tour you will see the Roman Amphitheatre (the Arena), the Roman Theatre, St Trophimus square with its cloister and church on the Arles route; one of three routes leading to Santiago de Compostela. We will continue our tour through the Place du Forum, and finally, the Roman baths of Constantine. Then, depart by coach towards Tarascon. You will visit a domain producing the famous Provencal olive oil at the foot of Montagnette in an 18th C. Provençal country house where the estate owners have planted a large orchard of 150,000 trees. You will visit the estate sitting on straw bales in trailers pulled by tractors. The owners will explain the cultivation and production of the yellow gold of Provence, olive oil. After this discovery, you will have the opportunity to taste the products of the estate. Return to Arles by coach.
PLEASE NOTE
Good walking shoes are recommended.
The order of visits can change.
Times are approximate.
Cruises
This shore excursion is available for one or several cruises
Show more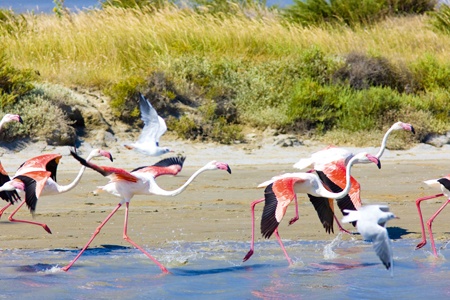 © Shutterstock
Next departures:
07/04/2020, 14/04/2020, ...
LYON - MÂCON - VIENNE - ARLES - AVIGNON - VIVIERS - TOURNON - LYON
History and authenticity will be on the program throughout your cruise on the Rhone. You will discover cities with rich historical and cultural pasts such as Lyon with its famous 'traboules' - secret passages. Visit the Cluny Abbey, which has had an exceptional political, artistic and religious influence on Europe, then admire the castle of Tournon which stands upright on its majestic rock in the heart of the town and houses a museum labeled "Museum of France" since 1927.
START IN
2020
* Price based on double occupancy