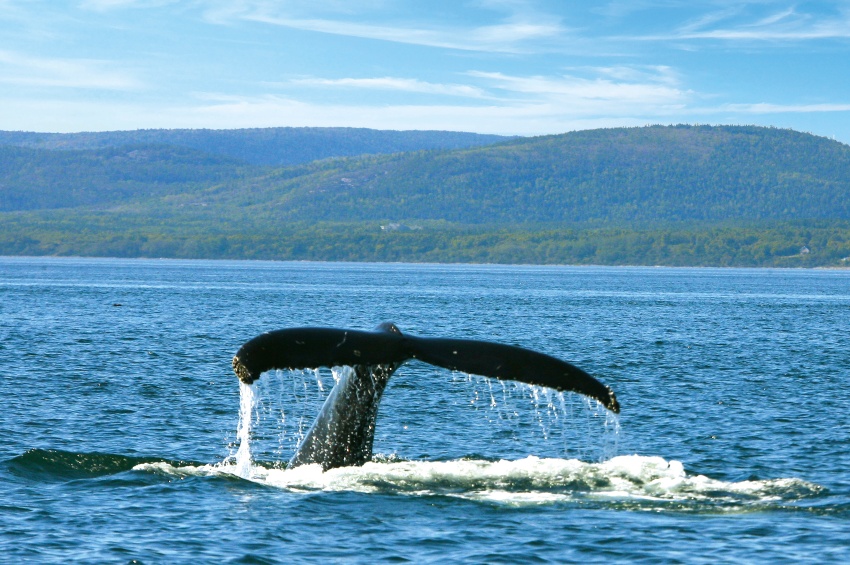 © Shutterstock
# Trip
Whale watch in Tadoussac
Description
We'll climb aboard a local boat for a three-hour whale watch in the Saguenay-St. Lawrence Marine Park, where at-risk species such as beluga and blue whales can be found. The chance of spotting whales is very good, but not guaranteed. Nevertheless, a whale watch is packed with information about the natural environment and the observation of many other species that live in the river as well. At the end of our excursion, we'll return to the ship.
PLEASE NOTE
The order of the visits can change.
Times are approximate.
Cruises
This shore excursion is available for one or several cruises