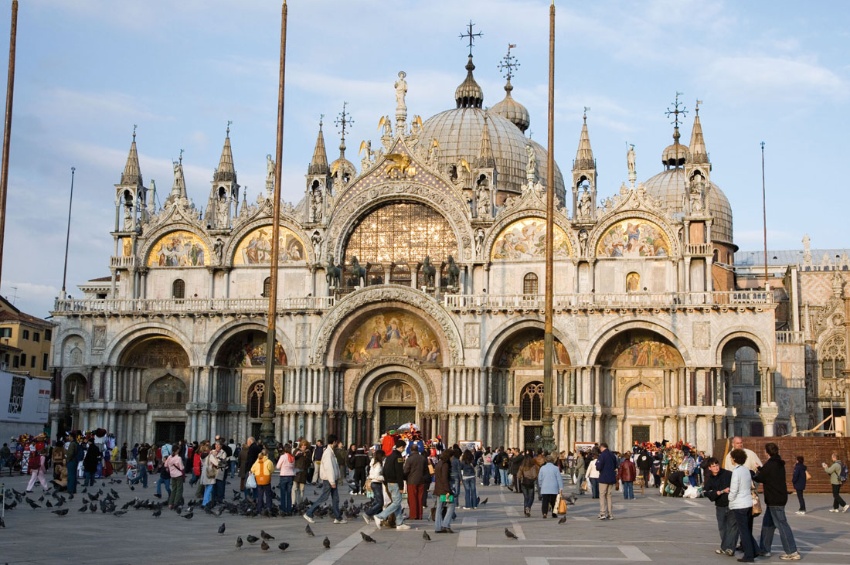 © CroisiEurope
# Trip
Guided tour of the Castello Quarter in Venice
Description
A walking tour of the "calli" will give you the chance to discover, not far from St Mark's Square, Venice's hidden masterpieces of architecture and painting. Meet up with your guides on Seven Martyrs Quay. You will visit the inside of the Byzantine-style Santa Maria Formosa Church, the Santa Maria dei Miracoli Church, a little gem of Venetian Renaissance, and finally the Santi Giovanni e Paolo Church, whose interior contains the impressive series of funerary monuments of the Doges, masterpieces of the heroes of the Republic and Renaissance sculptures. On your way back, you will get to admire the Church of San Zaccaria (exteriors only), built in the Gothic and Renaissance styles and dedicated to St. Zacharias, father of John the Baptist, whose relics are kept inside. Then you will pass by the Santa Maria della Pieta Church (exteriors only), which was founded in 1346. This orphanage for girls was renowned throughout Europe for its music in the 17th and 18th centuries. Return to the boat on foot.
Duration : approx. 3:30
Comfortable shoes are recommended.
Please dress appropriately for the visits of churches.
The order of the visits can change.
Times are approximate.
These excursions are not proposed for all the cruises and depend on the itinerary.
If the minimum of 25 participants is not reached, the excursion may be either cancelled or proposed at another rate, depending on the number of participants (to be paid for on board).
The excursions on the first evening and the morning following boarding are only guaranteed for the passengers who have booked the excursion before the cruise.
Cruises
This shore excursion is available for one or several cruises
Show more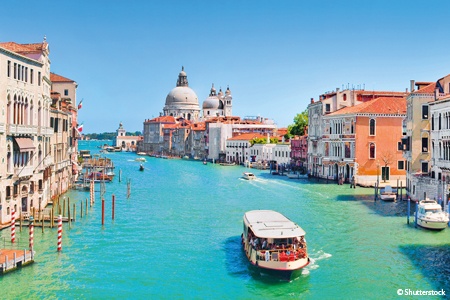 © Shutterstock
Next departures:
21/09/2019, 01/10/2019, ...
VENICE - Burano and Murano(1) - VENICE - CHIOGGIA (or surroundings) - TAGLIO DI PÔ - POLESELLA - TAGLIO DI PÔ - CHIOGGIA (or surroundings) - VENICE
The birth place of the Renaissance, discover the region of Veneto and all the treasures it has to offer. Visit Venice, its famous square San Marco and its Doge's Palace, and discover unique towns such as Padua, Bologna and Ferrara, a medieval citadel.
START IN
2019
* Price based on double occupancy
Show more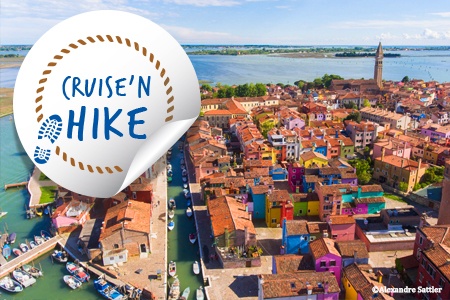 © Alexandre Sattler
Next departures:
11/10/2019
VENICE - CHIOGGIA (or nearby) - TAGLIO DI PO - POLESELLA - TAGLIO DI PO - CHIOGGIA (or nearby) - VENICE
Discover the hidden gems of Northern Italy: romantic Venice, the natural Venetian Lagoon, and medieval villages. Set off to explore the mysterious wonders of the Pô Delta and its exceptional environment—where silence is golden. This cruise combines nature and culture for an unforgettably original experience as you visit all the legendary sites. Whether on board or on foot, you'll fall in love with dazzling Venice.
START IN
2019
* Price based on double occupancy