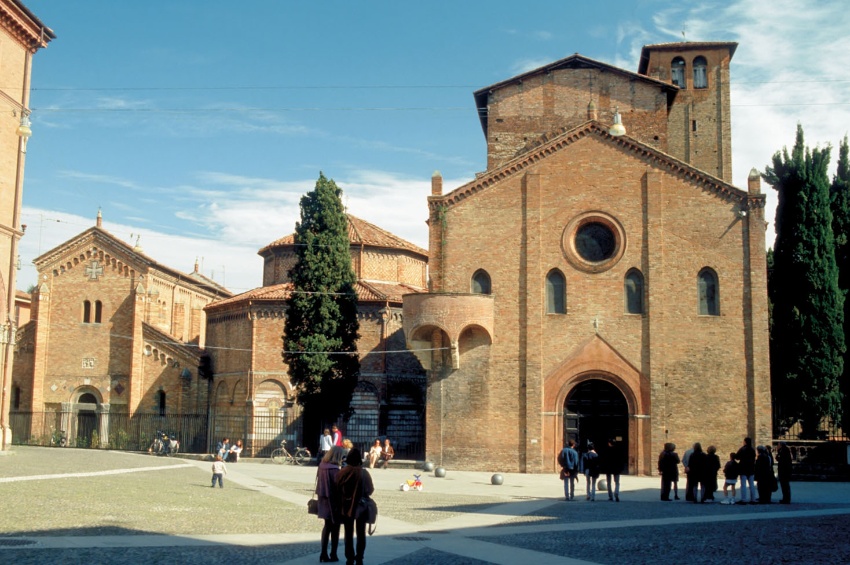 © Fototeca ENIT
# Trip
Flavours in Bologna
Description
We'll leave by coach from Polesella for Bologna.
Bologna is a university city known for its terracotta medieval buildings adorned with miles of porticoes.
Come discover the city during a unique tour celebrating all its famous flavors.
Our guide will take us through the Piazza Maggiore to the heart of the city to see its magnificent Fountain of Neptune and the Towers of Bologna. We'll then head to the Quadrilatero neighborhood to browse the old medieval market. This is the commercial heart of the old town center, overflowing with goods, noisy venders and customers.
At the Il Caffe' della Corte on the Piazza Santo Stefano, you'll be able to taste some of the local foods.
Following our tour, we'll return to the ship.
PLEASE NOTE
Wear comfortable, sturdy walking shoes.
Please dress modestly to visit the interior of churches (long pants for men; legs and shoulders covered for women).
The order of the visits can change.
Times are approximate.
Cruises
This shore excursion is available for one or several cruises
Show more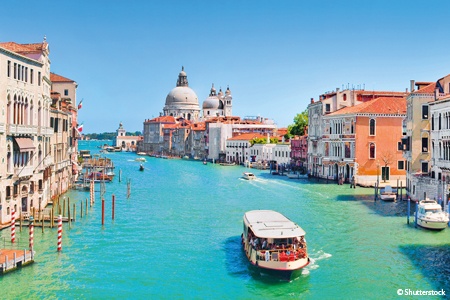 © Shutterstock
Next departures:
21/09/2019, 01/10/2019, ...
VENICE - Burano and Murano(1) - VENICE - CHIOGGIA (or surroundings) - TAGLIO DI PÔ - POLESELLA - TAGLIO DI PÔ - CHIOGGIA (or surroundings) - VENICE
The birth place of the Renaissance, discover the region of Veneto and all the treasures it has to offer. Visit Venice, its famous square San Marco and its Doge's Palace, and discover unique towns such as Padua, Bologna and Ferrara, a medieval citadel.
START IN
2019
* Price based on double occupancy
Show more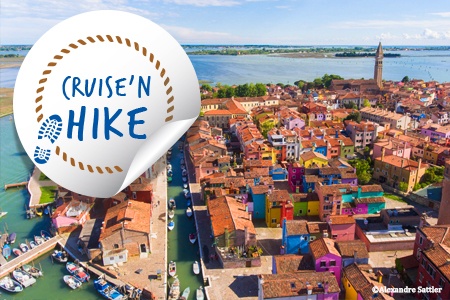 © Alexandre Sattler
Next departures:
11/10/2019
VENICE - CHIOGGIA (or nearby) - TAGLIO DI PO - POLESELLA - TAGLIO DI PO - CHIOGGIA (or nearby) - VENICE
Discover the hidden gems of Northern Italy: romantic Venice, the natural Venetian Lagoon, and medieval villages. Set off to explore the mysterious wonders of the Pô Delta and its exceptional environment—where silence is golden. This cruise combines nature and culture for an unforgettably original experience as you visit all the legendary sites. Whether on board or on foot, you'll fall in love with dazzling Venice.
START IN
2019
* Price based on double occupancy