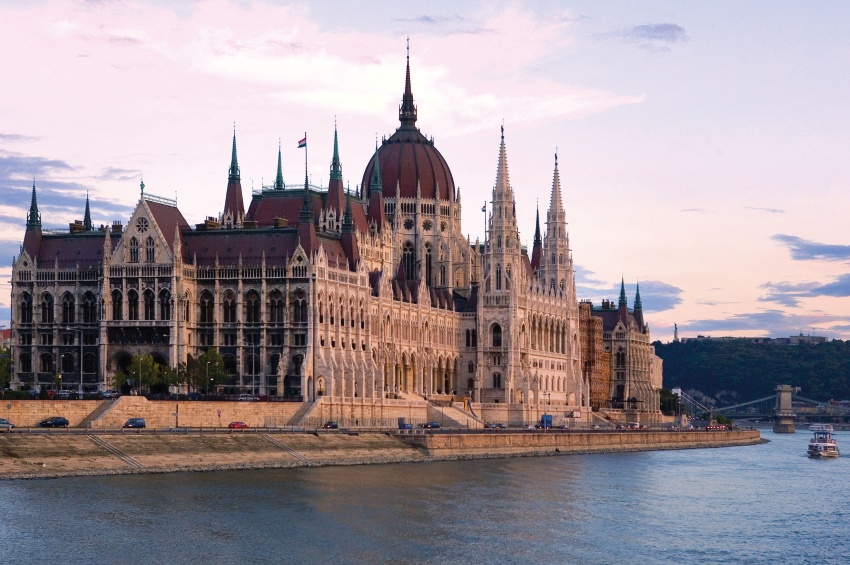 © CroisiEurope
# Trip
Budapest and the Parliament Building
Description
We'll leave by coach for a panoramic tour of the city. We'll cross the plains of Pest and drive past Heroes' Square, the famous Szechenyi Thermal Baths, the Zoo and Botanical Garden - a true wonder of architecture - Vajdahunyad Castle and more. We'll then drive up the renowned Andrassy Avenue and past St. Stephen's Basilica before following the river all the way to the white silhouette of the Parliament Building overlooking the Danube. Designed in Gothic Revival style, the Parliament took 17 years to build, with construction ending in 1902. Today, it houses the Holy Crown of Hungary, the coronation crown used by the Kingdom of Hungary for most of its existence. The building is also home to the National Assembly which has met there since its opening. You'll be blown away by the spacious rooms, sumptuous frescoes, stained-glass windows and sculptures inside the building as much as its impressive limestone façade.
Length: approx. 4h
Just as for every institutional building, the Hungarian Parliament may have to close without notice.
This excursion must be booked in advance through your travel agency.
Cruises
This shore excursion is available for one or several cruises